Regular price
Rs. 997.00
Sale price
Rs. 899.00
Unit price
per
10% OFF
Sold out
Get 10% off Use Code: PAWSOME
Subscribe for monthly delivery and get upto 35% off
Nobody likes finding out that their dog is experiencing hair loss. It prevents them from looking their best, and in some cases it also comes with skin irritation that could be really making your poor puppy miserable. Here is your one-step solution to Hair fall, Dryness and Itching-free skin! Itching and Shedding Control Combo to help them during this time when they need a little extra care from us and also get a FREE BOW! 
Itching and Shedding Control Combo contains: 
Shine O' Fur Shampoo with Conditioner - 250 ml 
Itch No More Oil - 100 ml 
Soft Paws Paw cream- 25 gm 

MRP - Rs 9̶9̶7̶
Special Price- Rs 899
Shine O' Fur Shampoo with Conditioner 
Benefits:
Unique 2-in-1 formulation that perfectly cleans and support the furry coat of your loving dogs, keeping them fresh, shiny and smelling good all day long,
Natural nourishing and moisturizing properties make the fur silky-smooth, healthy and fluffy.
Reduces shedding and relaxes your pet, keeping them bubbly and energetic throughout the day.
Itch No More Massage Oil
Benefits:
Relieves itching, irritation and provides relief to sensitive and troubling rashes.
Go-to 100% natural solution to treat your dog's flaky and dry skin.
Fights fungal infections and prevents dandruff.
Aromatherapeutic massage soothes your pet during harsh weather and stress-filled periods.
Soft Paws Paw Cream
Benefits: 
Skin-friendly cream to heal chapped dog paws, elbow pads and snouts.
Effective and lasting remedy in healing dry paws and keeping the infections at bay.
Softens paws resulting in joyful and pain-free walks.
Lick-safe owing to natural and food-grade ingredients.
View full details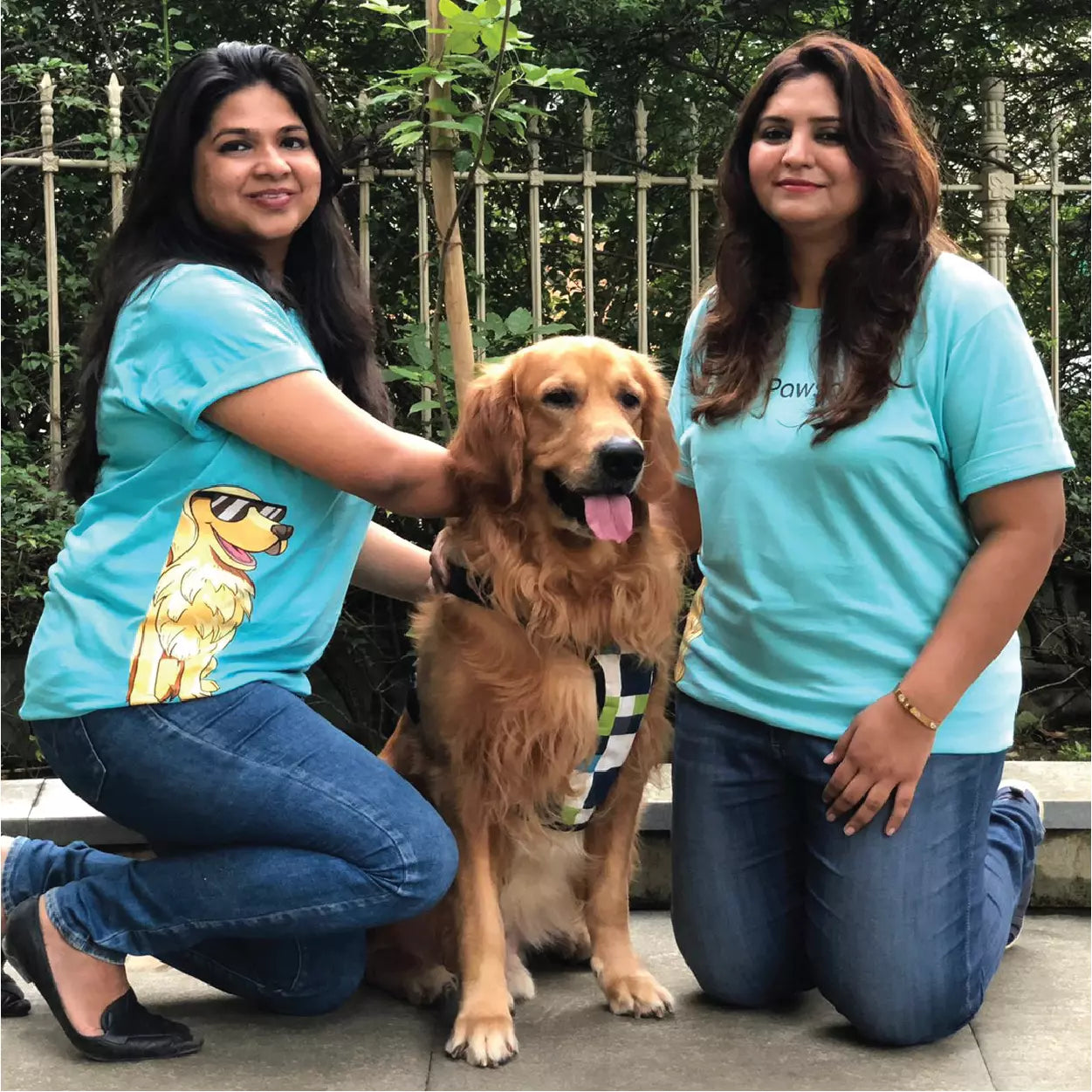 About Papa Pawsome
What started as a simple search for paw cream for Aurum, led to Pratik & Nishita building the Papa Pawsome brand, prompted by the lack of availability of an effective and safe paw cream in the Indian market for
his dear pet.
Know More