Regular price
Rs. 449.00
Sale price
Rs. 449.00
Unit price
per
0% OFF
Sold out
Get 10% off Use Code: PAWSOME
Subscribe for monthly delivery and get upto 35% off
A go-to cleansing and grooming solution for cats. Our all-natural and silicone-free waterless shampoo leaves your cat's fur soft, smooth and smelling heavenly. Both the cat and their parent can enjoy a mess-free and hassle-free bath experience that delicately treats sensitive skin.
It shields the coat from rashes and infections and effectively reduces fur shedding and breakage. Our waterless shampoo tones down formation of furballs and helps settle anxiety and stress of both cats and kittens, allowing them to lie their parent and play with their favourite toy.
Benefits:
Quick and effective cleansing solution that leaves your cat's fur smooth and soft.
Stress/Mess-free application renders it easier to groom your pet, keeping them clean, beautifully scented and dirt-free throughout the day.
Ultra mild shampoo that contains the balanced pH to maintain the balance of essential oils in your pet's fur.
All-natural and biodegradable ingredients that relax your pet during stressful periods.
100% Natural-Blend Ingredients:
Lavender Oil, Papaya Extract, Avocado Extract, Aloe Vera Extract, Oat Protein Extract, Aqua.
Soothing mix of Aloe Vera and Avocado Extract gently cleanses, conditions and moisturises your cat's coat and skin.
Therapeutic aroma of Lavender Oil that helps settle your cat's anxiety, leaving them refreshed and revitalised for days.
Free from SLS, Parabens, harmful chemicals and artificial fragrances.
How to Use/ Directions:
Suggested Usage: 3 times a week.
Spray directly the Mama Meow Fresh Kitty Waterless Shampoo on the coat of your cat without rinsing. Leave the shampoo on the fur for 2-3 mins. Use a wet towel to rub the coat and remove the dirt and oil gently. Then, brush the fur using a comb to get a soft and glowing coat.
View full details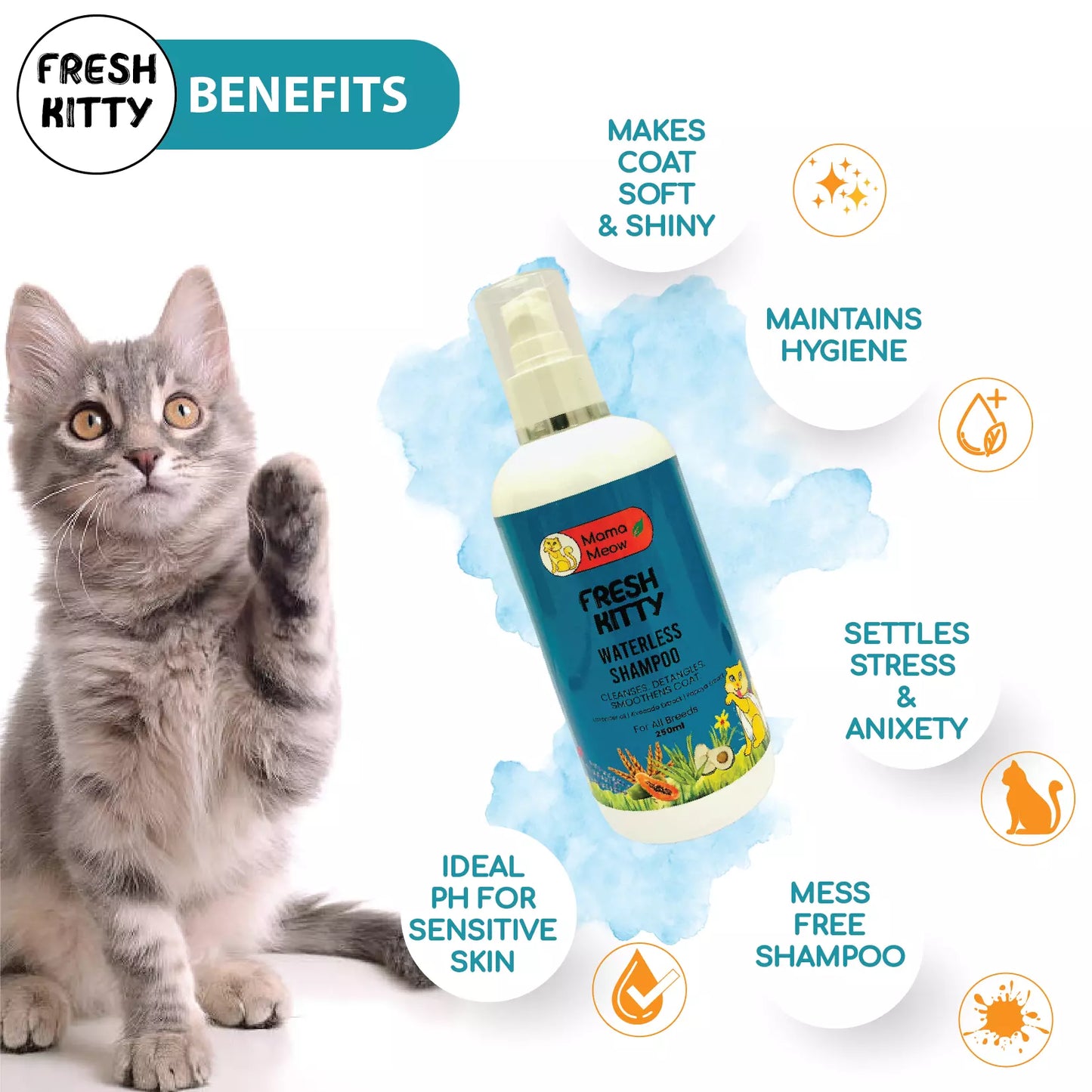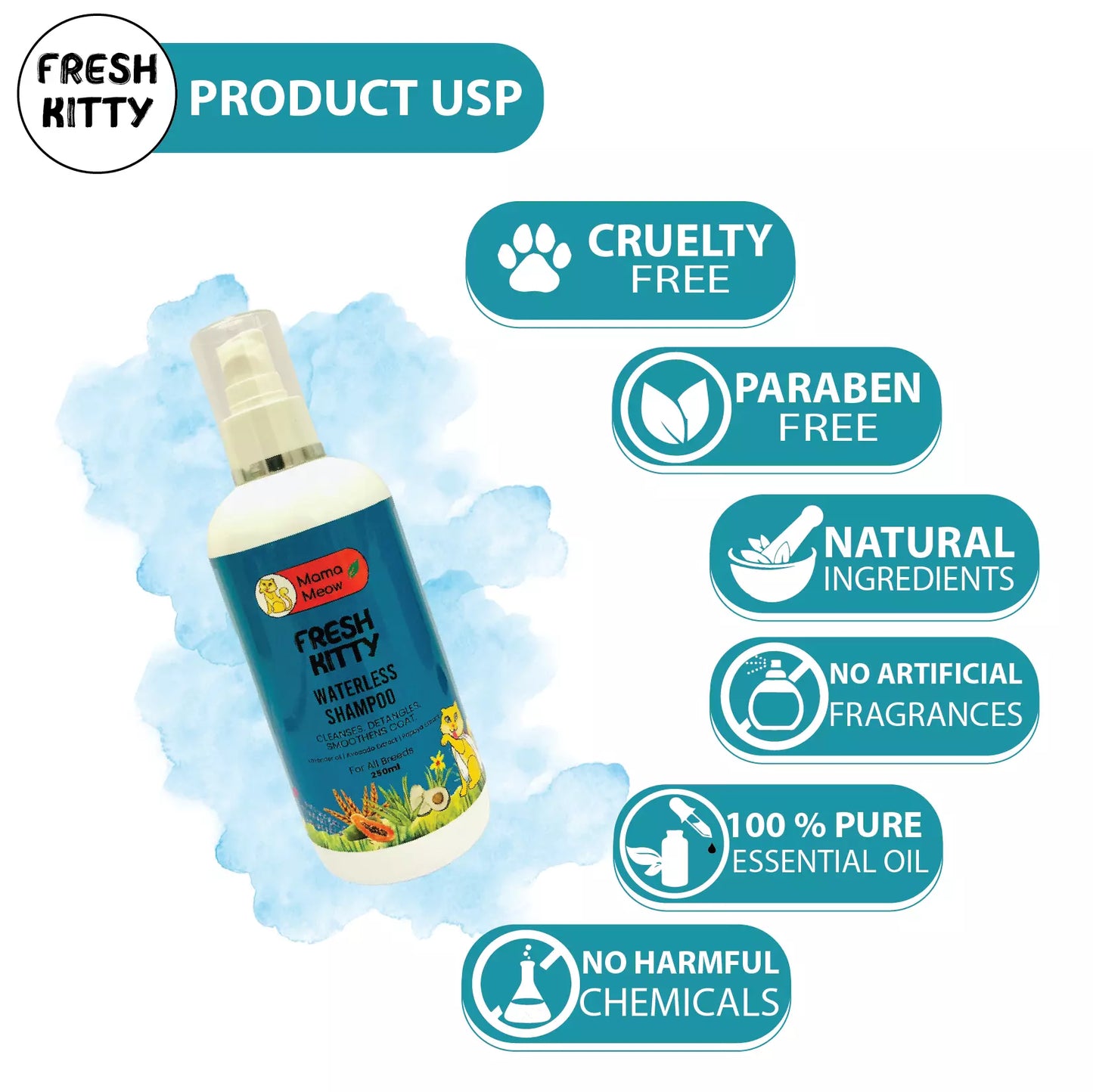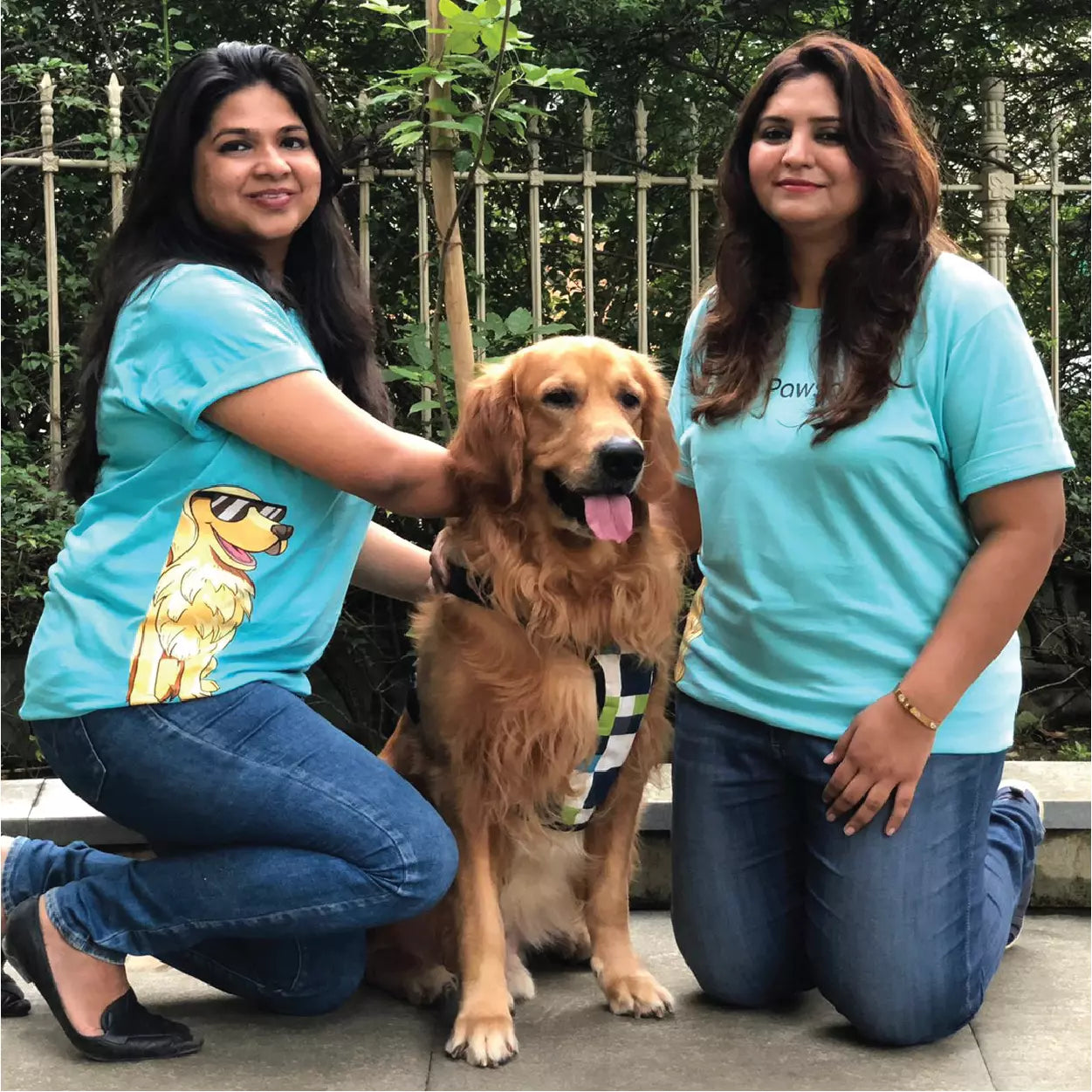 About Papa Pawsome
What started as a simple search for paw cream for Aurum, led to Pratik & Nishita building the Papa Pawsome brand, prompted by the lack of availability of an effective and safe paw cream in the Indian market for
his dear pet.
Know More